Lauren M. Noland-Hajik
Lauren M. Noland-Hajik joined KSC in 2014, concentrating her practice in Agricultural, Environmental and Water Law, Legislative and Regulatory Advocacy, Real Estate Law and Estate Planning.
Lauren provides clients with expert advice in maneuvering through California's complex legislative and administrative process. She is actively engaged in drafting legislation and negotiating key policies impacting clients in both the legislature and administrative agencies. Lauren also represents the interests of the agricultural community on regulatory advisory groups including the California Water Commission Water Storage Investment Program Stakeholder Advisory Committee and the Department of Water Resources Sustainable Groundwater Management Act Agriculture Advisory Group.
Lauren received her Juris Doctor Degree from University of the Pacific, McGeorge School of Law in 2013, where she was a member of the Moot Court Honors Board, co-founded the McGeorge Water Law Society, and was chair for a panel on scientific uncertainty of salmon decline in California at the California Water Symposium. While in law school, Lauren also worked in the Office of Chief Counsel at the State Water Resources Control Board and in the Environmental and Land Law Section at the California Attorney General's Office. She received her Bachelor of Science Degree in Agriculture Business from California Polytechnic State University, San Luis Obispo in 2009, where she was Vice President of the College of Agriculture Council and analyzed the implications of the Safe, Clean, Reliable Drinking Water Supply Act of 2008 for her Senior Project.
Lauren is a member of California Capitol Network and Class 48 of the California Agricultural Leadership Foundation.
Lauren and her husband Jared reside in West Sacramento.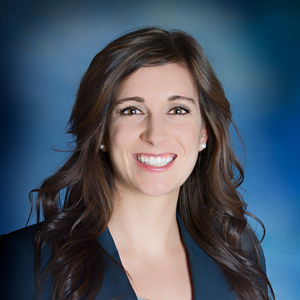 Lauren M. Noland-Hajik
Sacramento
(559) 584-3348 F
EDUCATION
J.D., University of the Pacific, McGeorge School of Law
B.S., Agricultural Business, California Polytechnic State University, San Luis Obispo